2017 PLEXUS INTERNATIONAL HUMAN RIGHTS DAY: METR' ART OPEN CALL BRING YOUR IMAGINATION BEYOND COLLECTIVE MADNESS
12,40 METERS - 31 DIGITAL IMAGES - 30 ARTISTS
are the last contributions arrived on 10 December 2017
Human Rights Day
2017 ART CONTRIBUTIONS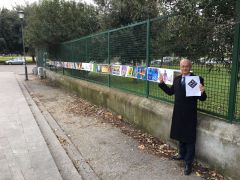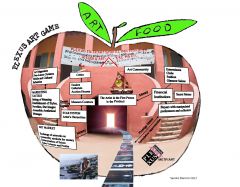 Giorgio Fiume Sandro Dernini
Anna Marceddu Gabriella Viana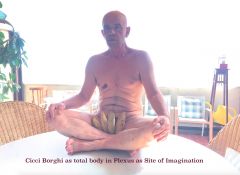 Cicci Borghi Piero Meogrossi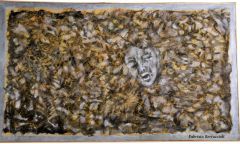 Luisa Mazzullo Fabrizio Bertuccioli
Micaela Serino Maria Grazia Lunghi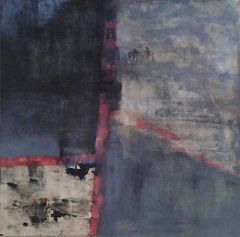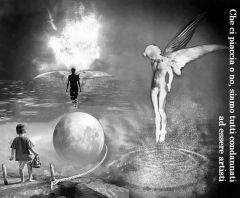 Simona Sarti Naja Campanini
Calogero Carbone Vito Buongiorno
Vittorio Terracina Carlo Cusatelli
Raffaello Paiella Mitch Ross
Carlo Nieddu Arrica Adriano Necci
Judy Levy Graziano Bracale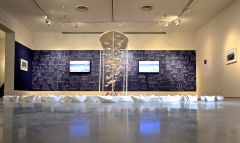 Arturo Lindsay Maria Grazia Lunghi e Calogero Carbone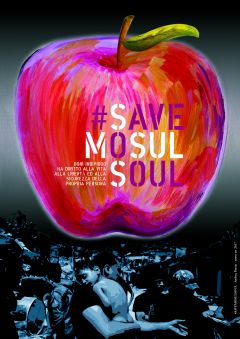 Andrea Portas Carla Petrassi
Eleonora del Brocco Maya Lopez Muro
Pilar Castel Laura Testa
Alessia Cipolla
To participate, you must send by email info@plexusinternational.org by December 10, 2017, your own work, one image in jpg format, in high resolution, with a text on your participation in the Plexus Metr'ART.
LET'S UNITE OUR CREATIVE DIVERSITY
INTO THE FREEDOM OF IMAGINATION
A change of perception and awareness about oneself, our living in this world, and the unsustainable state of our planet Earth
302 Artists, from all 5 continents, gave life to the Plexus Metr'ART with 688 digital works, reproduced in a photocopy format A3, for a total length of 275.20 meters, to December 10, 2016.
With the open call 2017, dedicated to the right to imagination, ends the journey of Metr'ART as art opera in progress and restarts as an imaginary collective art work. The construction of the Metr'ART began in 2004 in Dakar, on the occasion of the DakOff of the Biennial of Contemporary African Art, with the initial contribution of 93 digital works of 71 artists, from various parts of the world, to the traveling project of Plexus International "Erosions and Renaissance shows".
Plexus Metr'ART is a historical witness of digital works that reproduced in photocopies have become original artfacts in their travelling between Dakar-Ballarat (Australia) – Lecce – Rome-New York-Barcelona-Dakar- Passo del Furlo (Italy)-Rio de Jainero, Jerusalem, Cagliari and Rome. Original works, which in their historical journey aboard the Plexus Metr'Art, 2004-2026, have transformed an assemblage of "photocopies" into a work of art.
Plexus Metr' ART is a multi-prospective compression of visual contributions of disparate nature and provenance, to measure symbolically all forms of growing erosion in the planet, starting from the sea erosion of Door of the No Return of the House of the slaves of Goree, Dakar, as a symbol of the erosion of the historical memory of Humankind and of our natural and cultural heritage. Plexus International is an adventure of artists in the first person. It born in New York in 1982 and, for more than 30 years, has played a seminal role in numerous experimental events of arts & science and technology around the world, with the participation of thousands of artists. All digital contributions will be exhibited in the Plexus Virtual Gallery and united together in the Plexus Metr'Art as an immaginary collective work of art.
The 304 Artists who have contribuited until 10 December 2017:
Paivi Aala, Matilde Algamiz, Miguel Algarin, Fant Anaf, Larry Apendale, John Archer, Andi Arnovitz, Carlo Nieddu Arrica, Stefano Asili, Alioune Badara dit Prof, Badou, Garick Beck, Desley Beechy, Claudia Bellocchi, Glauco Benigni, Maria Grazia Benvenuti, Nicholas Bergery, David Boyle, Hadassah Berry, Fabrizio Bertuccioli, Gian Luca Bianchini, Carmen Bianco, Beatrice Bolletta, Carlo Antonio Borghi, Cecilia Bossi, Graziano Bracale, John Brisbin, Marcello Brizzi, Willem Brugman, Geoff Buchan, Vito Buongiorno, Marco Caldarone, Naja Campanini, Matteo Campulla, Carla Cantatore, Lamberto Caravita, Calogero Carbone, Angela Carotenuto, Nico Carone, Lucie Carrè, Martin Carrè, Pilar Castel, Norberto Cenci, Alessia Cipolla, George Chaikin, Kathleen M. Chaikin, Graciela Ciampini, Serena Colucci, Sebastian Comelli, Fabio Congedo, James Love Corwell IV, Ocean Earth Development Corporation, Gian Pietro Carrozza, Maurizio Cesarini, Guillaume Chappez, Daniela Chionna, Edward Claycomb, Carmela Corsitto, Michele Costantini, Alain Coulbaly, Paola Culiersi, Carlo Cusatelli, Michele D'Aloisio, Antonio Damarko, Gerald Damiano, Manya Donaque Lopez de Arbina, Allohou De Babacar, Ilaria De Blasi, Giampaolo de Filippi, Ugo de Filippi, Eleonora del Brocco, Giovanna Dell'Anna, Angelica D'Angelo, Graciela D'Angelo, Marcello D'Angelo, Joeser Alvares da Silva, Joanne Davis, Martina De Angelis, Marco Delli Veneri, Glaucia Coelho Demenjour, Corrado Demurtas, Sandro Dernini, Antonello Dessi, Alfa Diallo, Cristina di Bomarzo, Daniel Diaz, Stefania di Carlantonio, Stephen DiLauro, Stefania di Lino, Mamadou Dione, Badara Diop dit Badau, Cheikh Diop, Djibi Diop, Morin Diop, Pierluigi Di Todaro, Monya Donaque, Jerome Dos Santos, Ibou Dos Santos, Atelier Dos Santos, Graeme Dunstan, Susan Dutton, Roberto Maria Federici, Gianni Felle, Raffaele Ferro, Franco Ferrari Marco Fioramanti, Giorgio Fiume, Maria Forleo, Dale Fort, David Fred, Joanee Freedom, Amir Hanza, Catherine Hassall, Susan Hawthorne, Karen Heap, Rahul Gajjar, Arianna Galeazzi, Roberto Gallaccio, Graziella Gangi, Giovanna Gandini, Lassana Gassama, Juno Gemes, Fiorella Giachino, Gianfranco Gianfri, Assane Gningue, Luis Gomis, Eva Rachele Grassi, Stefano Grassi Nazzari, Groupe de Recherche en Sculpture et Art Sonore (GreSAS), Tamsir Gueye, Gregorio Gumina, Lady Boddha Gwen, Angela Ibanez, Maria Ibanez, Valerio Immi, Niz Jabour, Imma Jimenez, Stacey Johnston, Julianna Joos, June Julien, Khail Edgar Jureidini, Susanna Kalk, Lynne Kanter, Ray Kelly, Graham King, Julius Klein, Nava Koresh, Steve Lalor, Trudi Latour, Hanne H7L Lauridsen, Yves Leduc, Judy Levy, Pietro Liaci, Kerstin Lichblau, Arturo Lindsay, Monica Lisi, R Liz-N-Val, Fadel Lo, Giosue Loj, Louis Lopes, Massimo Lorusso, Maria Grazia Lunghi, Rossana Luisetti, Viviana Macias, Fraser MacKay, Anna Marceddu, Silvana Mariniello, Andrea Mameli, Laura Martufi, Domenico Masotti, Cosetta Mastrogostino, Antonio Mazzotta, Luisa Mazzullo, Mayoro, Assane Mbaye, Kré Mbaye, Seni Mbaye, Jim McIlroy, Franco Meloni, Alessandra Menesini, Piero Meogrossi, Chrissy Mildren, Alice Mills,Vera Milsztain, Nicolas Moll, Maya Lopez Muro, Maurizio Muscettola, Moussa NDiaye, Adriano Necci, Paloma Negra, Brigitte Hoppstock-Neufahrn, Stefano Nuti, Valery Oisteanu, Melita Olmeda, Joe Ouakam, Raffaello Paiella, Carleton Palmer, Loreto Papadia, Ilaria Pascale, Michel Patrin, John Peace, Carla Petrassi, Zach Pine, Frank Pio, Roberto Pisello, Vittorio Pisu, Elisabetta Piu, Lucia Pizzani, Rolando Politi, Shaula Pollicita, Makhou Pouye, Melissa Proposch, Steve Proposch, Maria Lucia Pugliese, Titi Ray, Maggie Reilly, Reta Reinl, Roberto Rey, Anna Ricca, Rossella Ricci, Marialuisa Ricciuti, Josè Rodriguez, Silvina Romano, Mitch Ross, Barnaby Ruhe, Anna Saba, Maria Gabriella Sabbadini, Seynabou Sakho, Hamidou Sall dit Sall Amewa, Rocco Salvia, Franco Santini, Frame and Josh, Fabio Santi, Santithitho, Emanuela Santoro, Lillo Santoro, Gretta Sarfaty, Simona Sarti, Scarlett&Vincenti, Giancarlo Schiaffini, Arleen Schloss, Secka, Angelo Ermanno Senatore, Micaela Serino, Dalit Sharon, Frank Shifreen, Little Shiva, Alberto Soi, Elena Solatxi, Paola Spagnolo, Daniel Greenspan, Ediberta Stefani, Salomon Tourè, Ernesto Stalkern, Antonio Tamburini, Caroline Taylor, Vittorio Terracina, Terry, Ariela Testa, Alite Thijsen, Thea Tini, Alison Thomson, Alejandro Thornton, Rita Tondo, Salomon Tourè, Imma Tuosto, Errica Tramcere, Babacar Sadikh Traorè, Ian Trask, Susan Truss, Pasquale Urso,Vincenzo Urso, Shane Van den Acker, Michelle van Gerrevink, Stuart Vaskass, Eve Vaterlaus, Roberta Venanzi, Carlo Venturi, Adamo Verena, Gabriella Viana, Roberto Wolf Villani, Gianni Villella, Giorgio Viva, Archivo Vivo, Carlo Volpicella, Massimo Zanasi, Paulo and Fernando Zornitta, Joan Waltemath.