1916 - 1998?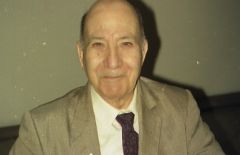 1984: 3rd Floor , 523 East 6th Street, Lower East Side, New York
1986 New York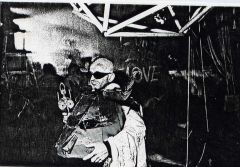 1987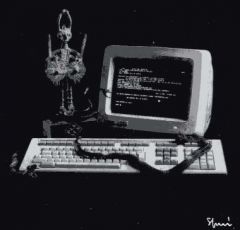 1994, Cagliari, Sardinia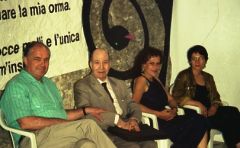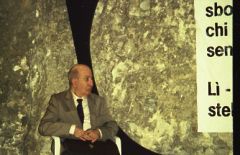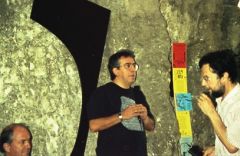 TOWERS OF POWERS
Tales of the Nuraghic People of Sardinia
By
Raimondo De Muro
Introduction
NEW BOOK UNLOCKS SECRETS OF ANCIENT ARCHITECTURE
On the Mediterranean Island of Sardinia some seven thousand stone towers of varying heights exit as the remains of a network that originally consisted of seventeen thousand of these structures. Who built them? What was the purpose to this vast undertaking? Is it possible that this was the center of an interplanetary communication network?
Professor Raimondo De Muro, in his best selling book (over 30.000 copies sold in the Italian language Zephyr Edition) "Towers of Power: Tales of the Nuraghic People of Sardinia", reveals the key to secrets only hinted at in "Chariots of the Gods" and "Pyramid Power". Professor Demuro, recipient of the Viareggio, the Marzotto, and the Grazia Deledda - - Italy's three most prestigious literary prizes - - has chosen a unique manner in which to present this new and startling information. Using the techniques of both novelist and folklorist, he is able to entertain the reader while imparting facts that their very nature might otherwise seen overly weighty.
Synchronicity, UFOs, the "cosmic net" that so fascinated the ancient philosophers - - these are but a portion of the material dealt with in Demuro's writing. Is there a "universal memory" in all matter which mirrors the genetic memory of the higher orders? What is the significance of a recent discovery of over two hundred larger-than-life Bronze age statues depicting humanoid creatures with antennas in a Sardinia cave?
"Towers of Power" is not only startling for the new ground that is covers. It i salso fresh and alive due to the craft and effort of one of the world's leading expertd of the mysteries of the ancient world.
New York, 1984
by Stephen DiLauro alias E. Kishmet