BRING YOUR MYTH-DREAM
From Cairns, Far North Queensland, Australia, from Guillaume 'Willem' Brugman an open conceptual framework proposal for the Plexus Art Co-Opera n.5
TITLE: THE ART SLAVERY CARGO JOURNEY
FORMAT: AN INTER-ARTS MULTICULTURAL CO-PRODUCTION TRAVELING EVENT
DATE : 10 December 2014
TIME: Time zones e.g.. when the sun rises on Dec. 10 2014, travelling west, events can be a 're-lay', one following after/upon a next one.
WHERE: Centre for Australasian Theatre, intercultural theatre for a New World,
Queensland, Cairns, Australia, First departure and last arrival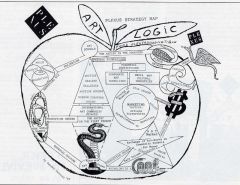 WHAT: Various digitalised formats, live or delayed streamming of 'HAPPENINGS' can be given/received and become integrated with/in localized presentations and might go FROM ONE TO THE NEXT etc…until ACCUMULATION OF EVERYTHING IS RECEIVED AT THE STARTING POINT OF THE DEPARTURE OF THE JOURNEY…(THE SERPENT EATING ITS TAIL !).
DESCRIPTION:
This Plexus International journey of the Art Slavery Cargo, between myth, fantasy and reality, is a voyage of explore new routes for navigation into the unknown and to discover the diversity of the Plexus International participants: performance artists and physicists, jazz musicians and composers, actors, dancers and philosophers, politicians and poets join others in an ebb and flow of global interaction through the Plexus International Art Co-Opera mytho-compressionist process* (1)
A collaboration of voices on board the Art Slavery Cargo will speak for the acknowledgement of community-based artistic identities across ethnic and cultural lines, moving beyond the aesthetic limitations of art definitions, labels and categories, resisting the reduction of art to a commodity of the Artworld Market. By challenging the theoretical view that the "artistic identification" is conferred only by the Artworld, Plexus International claims a legitimacy also for a "community-based artistic identification." (2).
The Plexus International journey on board the Art Slavery Cargo, by positioning art in the experience and local knowledge of "insiders," strives to overcome the outworn notion of "autonomous art" by means of a interdependent vision of art and life.
A modular construction* is a combination of music, dance, theatre, video, and architectural stage design as a participatory facilitating process to merge, in a transparent multi-layer energetic design, all possible art forms without a dominance of one form over the other one, without a hierarchic directional structure.(3). It is shaped on the idea of a gathering of energies coming together into the Plexus Art Co-Opera n.5 from many different art fields fitting many more individual expressions
into an overall collaborative work, the art Co-opera.
Cargo cults are marked by a number of common characteristics, including a "myth-dream" that is a synthesis of indigenous and foreign elements; the expectation of help from the ancestors; charismatic leaders; and lastly, belief in the appearance of an abundance of goods.
The "myth-dream" of various serpents and dragons symbols: Orobouru, Rainbow Serpent, Quatzacaotle/Feathered Serpent, Serpent of Stone, Irmgard, Ningki Nangka/Le Python Royal, Chinese Dragon, Kundalini Serpent, Epidaurus Serpent, etc…
In the 2013 Plexus International Open Call's sign of the need to expand the perception of the world in which we live and in the consciousness of the everyday acting and behaviors http://www.plexusinternational.org/300/345/products/2013_plexus_open_call_in_order_to_survive_perception_awareness_all_human_rights_for_all_dedicated_to_nelson_mandela_rome_10_dec_2013_human_rights_day.html all artists in the first person's contributions to "THE ART SLAVERY CARGO JOURNEY", the Plexus Art Co-Opera n.5, will be reckoned by Guillaume 'Willem' Brugman willem@australasiantheatre.org, between various 'localisations', starting from the Centre for Australasian Theatre, in Cairns/Australia, and moving to other locations where/when other productions will be established (for example: Roma/Italy, Cagliari/Sardegna, New York and Atlanta/USA, Dakar/Senegal, Asia? South America?)
The modular construction can be defined by:
Time zones e.g.. when the sun rises on Dec. 10 2014, travelling west, events can be a 're-lay', one following after/upon a next one.
The Artist in the first person (4) as artistist-researcher (5) is searching and expressing reality as felt (Butch Morris) intra- and inter-personal, social/community, economy/environment, spiritual/political.
Within Plexus history both Slavery and Serpent are recurring motifs/themes/symbols and past imagery can be used by all partaking makes connected song lines to increase perceptiona nd awareness through synestisia (6)
Universals, such as space/time, metaphor/myth will be used by all events…
Art as a sustainable development resource for/in/of the community
References:
1) Leonard Horowitz (2007) "Compressionism" and "Plexus Compressionism Process" in Plexus Black Box: A multicultural aesthetic inquiry into an international community-based art project", published by the Rome University Press, Rome, pag. 236-239
2) Sandro Dernini (2007). "Plexus Black Box: A multicultural aesthetic inquiry into an international community-based art project", published by the Rome University Press, Rome
3) Guillaume 'Willem' Brugman. (1994) " Modular Construction", in Plexus Black Box: A multicultural aesthetic inquiry into an international community-based art project", published by the Rome University Press, Rome, pag.43-47
4) Fabrizio Bertuccioli (2007). "The Artist in the First Person", in Plexus Black Box: A multicultural aesthetic inquiry into an international community-based art project", published by the Rome University Press, Rome, pag. 213-215
5) David W. Ecker. (1990) "The Artist as Researcher: The Role of the Artist in Advancing Living Traditions in Art." Proc.of Living Traditions in Art: First International Symposium. Eds. Boyd White and Lynn M. Hart. McGill University, Montreal.
6) Frans Evers ( 2011). "The Accademy of the Senses: Synesthetics in Science, Art, and Education", published by Art Science Interfaculty Press, The Hague.
"Modular construction" is the name of a facilitatory theatre process by Willem Brugman, to allow individual energies to work together. It was experimented in Plexus for the first time in the art-opera n.3 Eve, Escape for Donna Purgatorius from Anno Domini by the Multi Chain Gang of Downtown, N.Y., at CUANDO Cultural Community Centre, Lower East SideNew York, in 1986.
"Art-Coopera" or "Artcoopera" is the name by Leonard Horowitz for a multi arts event made through "Plexus compressionist art process." It is built on a modular construction process of individual art contributions, of any kind. converging into a collective antilibretto, mutually made by "insider" collective understandings, imaginations and emotions.